TOP LOAD TRAY PACKERS
– PERFECT SOLUTION FOR SHELF-READY PACKAGING –
In response to the rising demand for Automatic Top Load Tray Packing Machines, our experienced engineers and systems integration group developed a series of Tray Packers to maximize our customer's performance and returns on their investments. We utilize the latest technology to reach exceptional overall equipment efficiencies. Tishma Technologies Automated Tray Packers feature tray loading and forming applications, and they are available with a tuck or glue tray closing system. We use various robotic in-feeds with custom EOAT for tray filling applications. User-friendly HMI operator interface allows for easy and intuitive machine use, while small overall footprints of each Tray Packing Machine save your floorspace.
---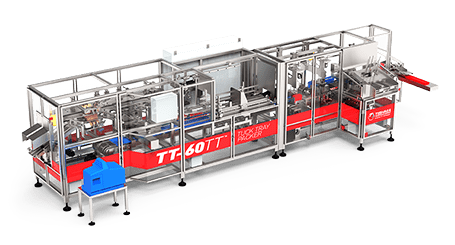 ---
TUCK-CLOSED CARTON TRAY PACKER
Our top-load tray packing machinery development complements our existing vertical and horizontal cartoners. Including both manual and fully automated systems, our robust series of Tray Packers will enhance your current production and packaging environment.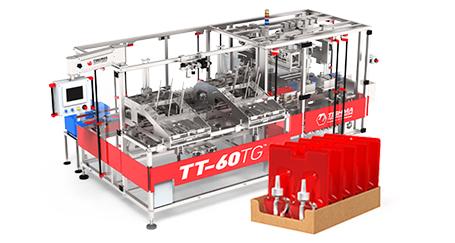 ---
TRAY PACKING AUTOMATION CASE STUDIES
Shelf-ready packaging provides numerous advantages to our clients and their resellers, and it all starts with a good packaging line. Well-chosen secondary packaging can help businesses increase their revenue by up to 35%. Besides that, good secondary packaging can make in-store logistics more efficient and economic, causing even the resellers to embrace and support the certain product.