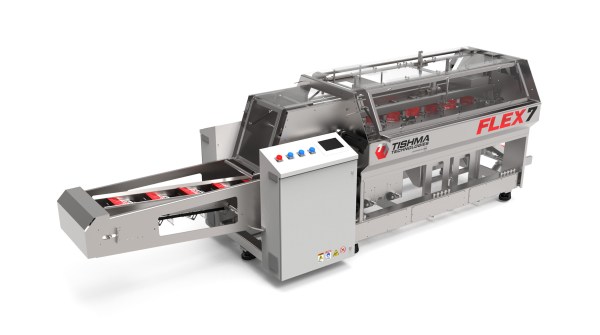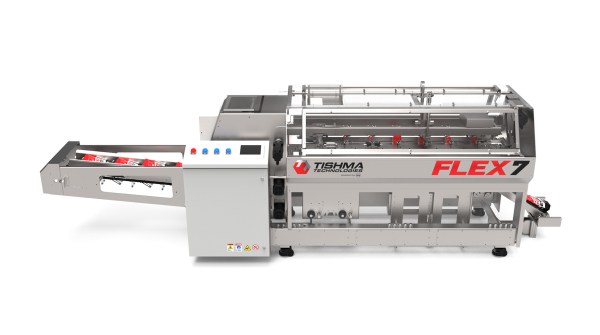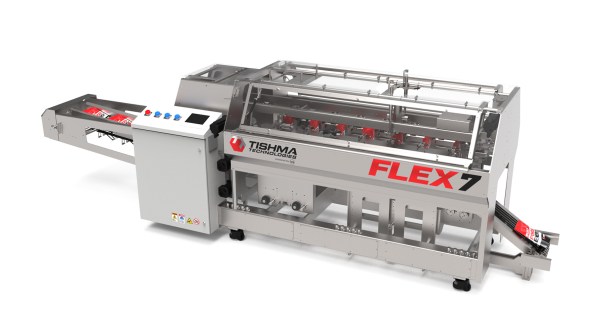 Flex7
Pre-made Pouch Fill & Seal Machine
The Flex7 Pre-made pouch fill & seal machine can pack almost anything into a pouch. With one touch changeovers, a compact overall footprint, a wide range of bag sizes, decreased downtime, and increased efficiency, Flex7 is set to dominate the market!
---

ONE MACHINE – MANY POUCH SIZES
---
CHANGEOVER TO ANY POUCH SIZE IN LESS THAN 30 SECONDS
Flex7 is capable of running a variety of pouch types within its pouch size range, regardless of material finish! Also, say "goodbye" to downtime and "hello" to efficient pouch packing. Custom recipe presets allow for fast 30-second push-button changeovers.
Features and Options
WASHDOWN STRUCTURE

Washdown structure allows for cleaning the machine with a spray of water.

SEAL COOLER

Cools the area of the pouch. Recommended for heat sensitive products.

NITROGEN GAS FLUSHING

Fills the pouch with nitrogen before sealing the pouch. Keeps the product fresh.

POUCH DEFLATOR

Eliminates excessive air from pouch. Removes oxygen and keeps the product fresh.

DUST SHROUDER

Remove excess dust generated during filling stage. For non-free-flowing products.

CODE/DATE PRINTER

Prints a code/date on the pouch prior to pouch opening. Includes camera verification.

HOLE PUNCH / DIE CUT

Punches or cuts a hang hole aſter pouch sealing, for retail display hook.

BOTTOM POUCH SUPPORT

Conveyor system provides additional support for heavier pouches.

VIBRATORY SETTLER

Provides improved product settling inside the pouch.
PRODUCT INFEED OPTIONS
AUGER FILLER

---

Suitable for non free flowing products and products that generate dust like coffee, flour and other similar powders.

ROBOTIC INTEGRATION

---

Suitable for non free flowing products and products that generate dust like coffee, flour and other similar powders.

MULTIHEAD WEIGHER/SCALE

---

Allows more packs per weight of product, and more packs per shiſt due to improvement of weighing accuracy. Suitable for complex, multiple component products like cereal mix.

VIBRATORY COUNTER / FILLER

---

Suitable for packaging application where measuring precision and accuracy are crucial and for products that are uneven, such as wafers, grains, dried food, nuts and fruits.

HIGH-SPEED CONVEYOR

---

Recommend for transferring products from one location to another quickly.

VOLUMETRIC CUP FILLER

---

Recommended for free-flowing solids like rice, candies or frozen peas or powders that don't generate dust.
UP/DOWNSTREAM OPTIONS
| | |
| --- | --- |
| LABELER | Automatically apply labels to pouches and/or cases |
| CHECKWEIGHER | Improve weight control and verification |
| PALLETIZER | Stack ready-to-ship pallets. Robotic and traditional palletizer are available |
| PALLET OUT OPTIONS | Buffer conveyors and Stretch wrapper |
| REJECT STATION | Discover and remove scrap pouches automatically |
| METAL DETECTOR | Detect all unwanted metal particles |
| CASE PACKER | Pack pouches in a variety of case/boxes |
MODELS
| | |
| --- | --- |
| MACHINE PITCH | 10″ |
| SPEED | 40 PPM |
| DIMENSIONS | L: 160" W: 54" H: 57" |
| POUCH SIZE RANGE | Width 4-16" – Height 6-21″ – Gusset 0-6″ |
| INPUT VOLTAGE | 240-480 V |
| SIDEVIEW | TOPVIEW |
BAG OPTIONS
STANDUP POUCH
Gusset allows for a pouch to stand on its own, allowing for the in-store product presentation to be much easier.
---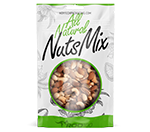 WINDOWED POUCH
The window in the front allows consumer to see the product, especially important for organic or specialty products.
---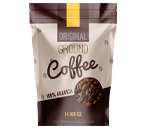 SEALED POUCH
Sealed pouch is perfect for single portion products and lower net weigh packaging format.
---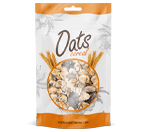 RESEALABLE / ZIPPER POUCH
Perfect for packaging with higher net weigh. Zipper keeps the product fresh until the next use.
---

MATERIAL FINISH POUCHES
Metalized pouch, Clear Pouch, Kraft Paper Pouch, Rise Paper Pouch, Foil Pouch, Matte / Satin Pouch