CASE ERECTORS
Tishma Technologies' Case Erectors can be easily integrated into any packaging line. Our case packer may feature positive, vacuum-assisted case feeders or a robotic arm that can perform multiple operations depending on your packaging needs. Whether you need a simple, one-case size solution, or a more complex, robotic case erector that handles various case sizes, we got you covered.
---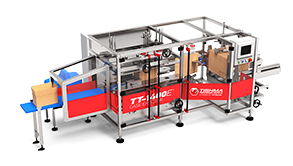 ---
CASE ERECTING MODULE
The TT-1400E case erecting module features an easy-to-load case flat magazine and bottom flaps glue sealer. One TT-1400E module reaches speeds up to 25 CPM. Easy setup and changeover will help you maximize your valuable uptime, while overall compact footprint allows for economical use of your floor space.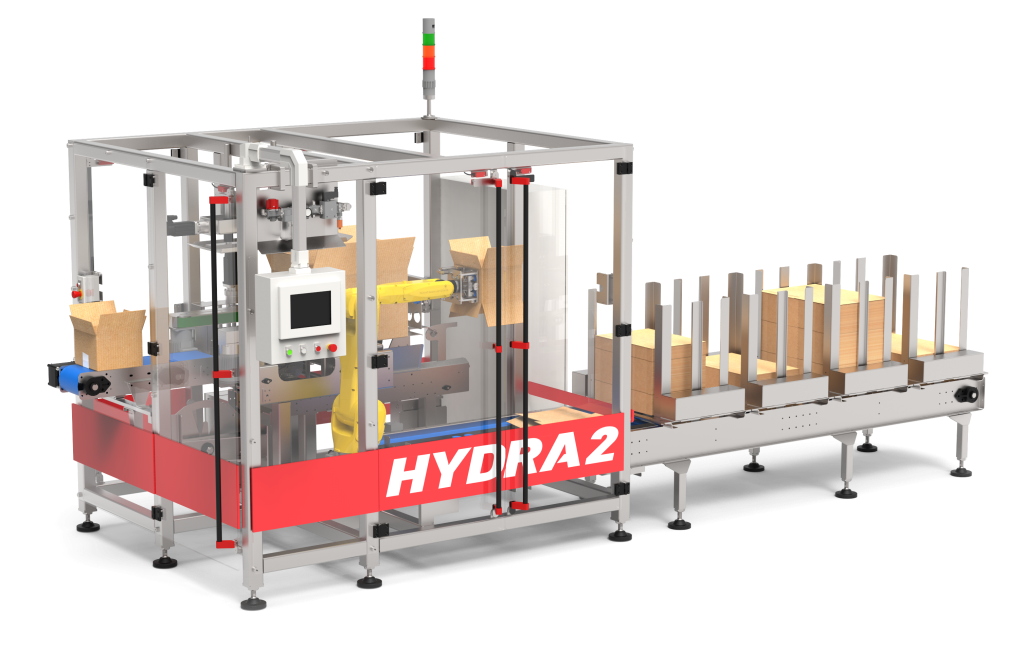 ---
RANDOM ROBOTIC CASE ERECTOR
Hydra2, a true fully automatic random case erector, allows for fast, on-demand case forming and bottom sealing. Utilize IPG's pressure-sensitive or water-activated taping heads for superior tape application performance, while meeting sustainability goals.