Medical Device Blister Cartoning
We provide state-of-art cartoning automation according to all safety and sanitary standards.
Due to their precision, speed (up to 100 CPM) and superior product handling, our cartoning and case packing solutions are widely used for secondary packaging of medical device blisters and thermoformed medical clamshells.
Improve your secondary packaging process, achieve the highest possible production quality and ensure regulatory compliance with fast, reliable and precise Side Load Cartoner for medical device blisters.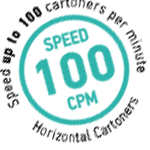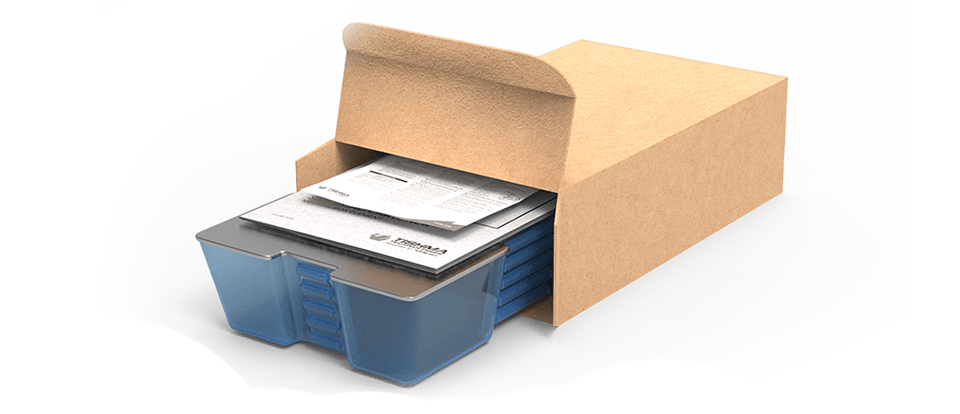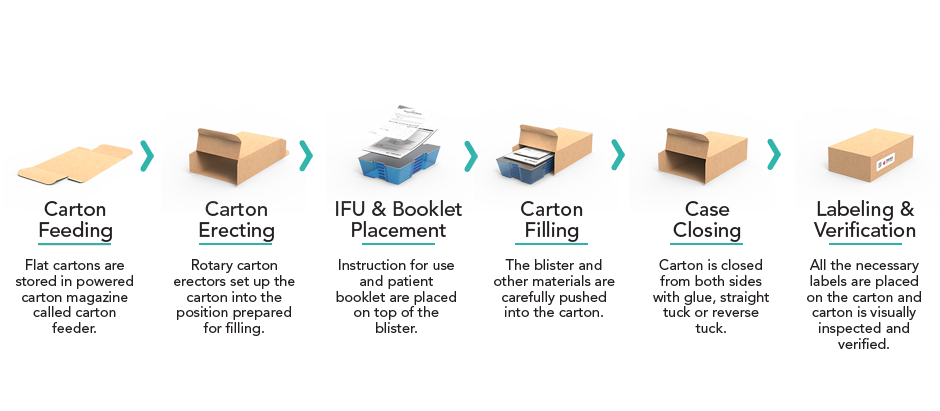 TISHMA TECHNOLOGIES HORIZONTAL CARTONER TT-60
Unclear labeling or poorly packed product can endanger patients' health and contribute to medical error which is why medical device manufacturers must pay special attention to their primary and secondary packaging solutions and equipment. Tishma Technologies' high-speed medical device blister cartoners and case packers are built to overcome all packaging challenges medical device manufacturers are facing.
Sterile medical devices, mostly used in hospitals, are packed in blister packs with the lidding film that provides a peel-open feature. Careful and precise product handling during the secondary packaging process is crucial to preserve the integrity of primary packaging.
Instructions for use and patient booklets, important for the proper use of the device, also need to be carefully placed in a secondary carton, along with the product.
Labels that include adequate instructions for use, servicing instructions, adequate warnings and information necessary for the protection of users also need to be applied according to FDA's Regulatory Requirements for Medical Devices. A good secondary packaging solution for medical device blisters should include labeling solution as well to achieve regulatory compliance.

System set-up to run multiple size products with the push-button changeover.

Multiple carton magazine configuration to accommodate all carton sizes at the same time.

Patient label application and booklet insertion prior to cartoning.

Multiple label applications and verifications after product loading.
MEDICAL DEVICE BLISTER PACKAGING MACHINES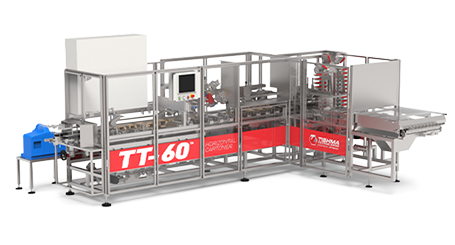 ---
The TT-60 can reach speeds up to 100 CPM (cartons per minute) and it is great for multi-packing applications. It can collate products, and load them into a carton, or a display pack. Applications include pouches, blister packs, carded items, and numerous others.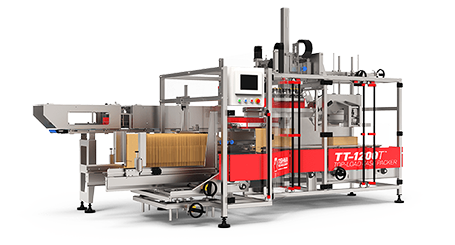 ---
Horizontal Cartoners can be integrated with our TT-1200 top-load robotic case packer that features flexible speeds, multiple pack orientations; with a low case loading height and can reach speeds up to 20 cases per minute.
CARTON CLOSING STYLES

STRAIGHT
TUCK

REVERSE
TUCK

GLUE

HANGER
TOP

SAFETY AND QUALITY PROCEDURES
In order to be considered client-ready, every machine has to go through a set of checklist-based tests. Transparent testing documentation and clear testing criteria ensure machine compliance with all necessary requirements. No machine "leaves" Tishma Technologies without passing all the tests.