PILL AND TABLET BLISTER SECONDARY PACKING MACHINES
Tishma Technologies' horizontal cartoners are designed to handle all challenges. We provide State-Of-Art Cartoning automation according to all safety and sanitary standards.
Due to their precision, high speed (up to 500 CPM) and superior product handling, our cartoning solutions are widely used for secondary packaging of a tablet, capsule, lozenge, pill and suppository blisters.
Improve your manufacturing process, achieve the highest possible production quality, and ensure regulatory compliance with fast, reliable, and precise Side Load Cartoner for pharmaceutical blisters that can be integrated with Top-Load Case packer.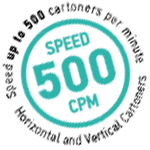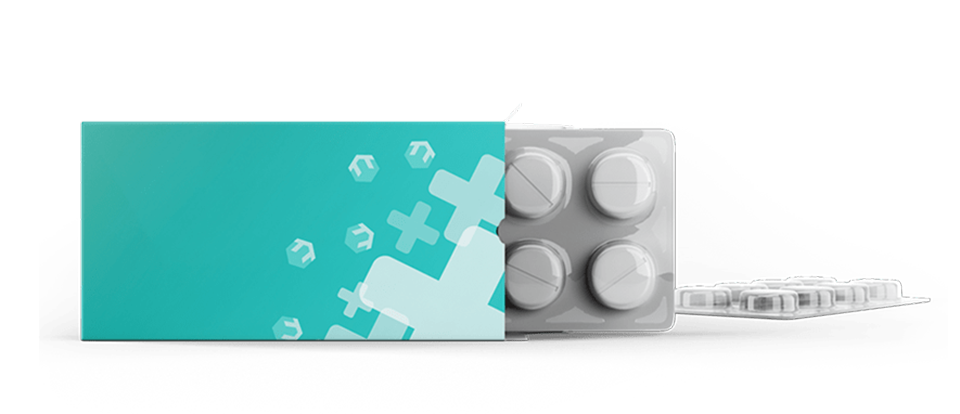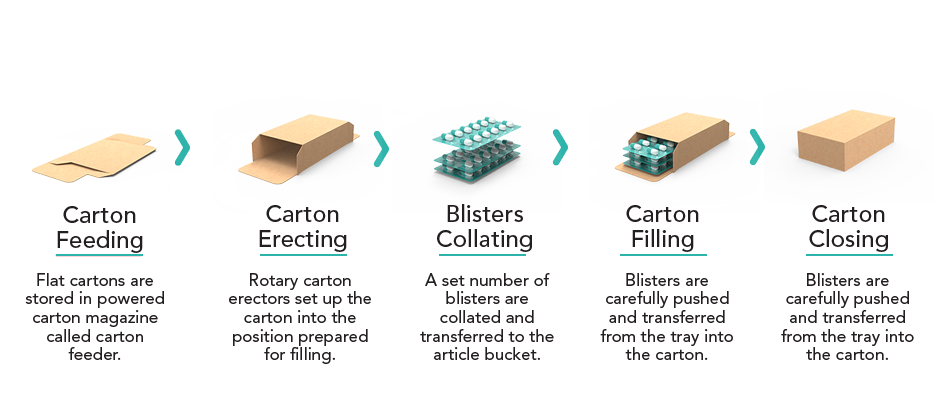 TISHMA TECHNOLOGIES HORIZONTAL CARTONERS
Tishma Technologies' High-Speed Blister Cartoning Machines are built to respond to all current challenges in pharma industry. In recent years end-of-line packaging has become increasingly complex for pharmaceutical manufacturers, due to changes in serialization requirements on labeling and inspection.
Incorrectly packaged or damaged products could affect patients' safety and generate expensive recalls, which is why pharmaceutical companies need to take every precaution when it comes to primary and secondary packaging of blister packs.
Blister packs protect pharma products, tablets, capsules, pills or lozenges from humidity, contamination and other external factors, ensuring product integrity of each dose while providing a degree of tamper resistance as well.
To preserve primary packaging integrity and stay compliant with all regulatory requirements, secondary packaging for pharmaceutical blisters requires high-quality packaging equipment.

Available with leaflet feeders, laser or inkjet printers, labelers, tamper evidence, and embossers.

Servo-controlled product handling and collating devices for multi-packing applications.

Flexo-Tray system for efficient product transfer, less product damage, and pack pattern flexibility.

Washdown construction allows the machine cleaning and maintenance according to all sanitary standards.
BLISTER PACKAGING MACHINES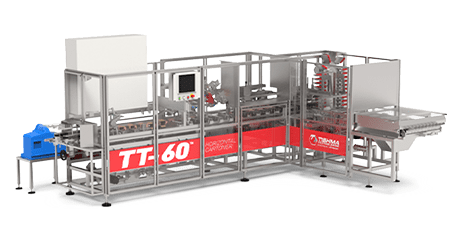 ---
The TT-60 can reach speeds up to 100 CPM (cartons per minute) and it is great for multi-packing applications. It can collate products, and load them into a carton, or a display pack. Applications include pouches, blister packs, carded items, and numerous others.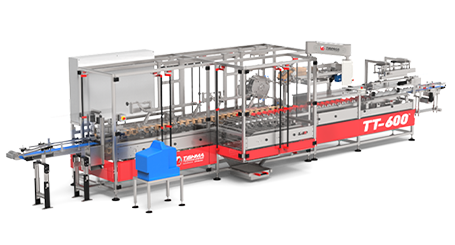 ---
The TT-600 Horizontal Cartoner can reach speeds up to 500 CPM, and it is perfect for continuous motion applications. It is available with automatic product transfer, collating devices, extended article bucket conveyors, and product confines.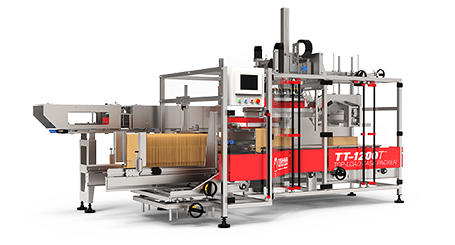 ---
Horizontal Cartoners can be integrated with our TT-1200 top-load robotic case packer that features flexible speeds, multiple pack orientations; with a low case loading height and can reach speeds up to 20 cases per minute.
CARTON CLOSING STYLES

STRAIGHT
TUCK

REVERSE
TUCK

GLUE

HANGER
TOP

SAFETY AND QUALITY PROCEDURES
In order to be considered client-ready, every machine has to go through a set of checklist-based tests. Transparent testing documentation and clear testing criteria ensure machine compliance with all necessary requirements. No machine "leaves" Tishma Technologies without passing all the tests.