STATE-OF-THE-ART PACKAGING MACHINERY
Tishma Technologies' operator-friendly packaging equipment can accommodate even
the most demanding applications. Our packaging experience and modular design approach
provide proven solutions for any packaging automation challenge. Our products are used worldwide by leading manufacturers and processors in
most major industries, including food, pharmaceutical, nutraceutical, confections, cosmetic, beverage, home care, and many more.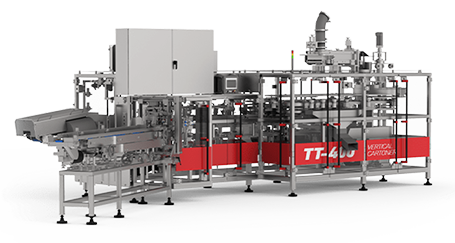 ---
VERTICAL AND HORIZONTAL CARTONING MACHINES
Tishma Technologies operator-friendly cartoners can accommodate the most challenging applications. We built Our cartoners for 24/7 operation, and they provide flexibility, quick changeover, high speed (up to 1,000 CPM), and superior product handling.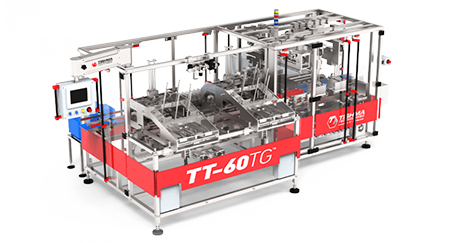 ---
TOP LOAD TRAY PACKAGING EQUIPMENT
Tishma Technologies Automated Tray Packers feature tray loading and tray forming applications, and they are available with a tuck or glue tray closing system. User-friendly HMI operator interface allows for easy and intuitive machine use, while small overall footprints of each Tray Packing Machine save your floorspace.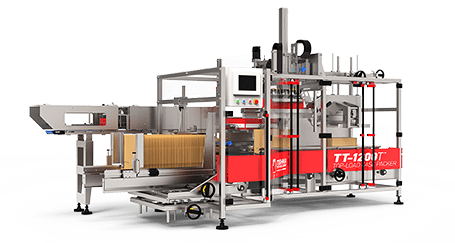 ---
TOP-LOAD AND SIDE-LOAD CASE PACKING MACHINERY
As a natural extension to our product line and to offer our customers complete turnkey solutions, our Case Packers provide flexible collation systems, high-speed product handling, and case formats of top and side-load.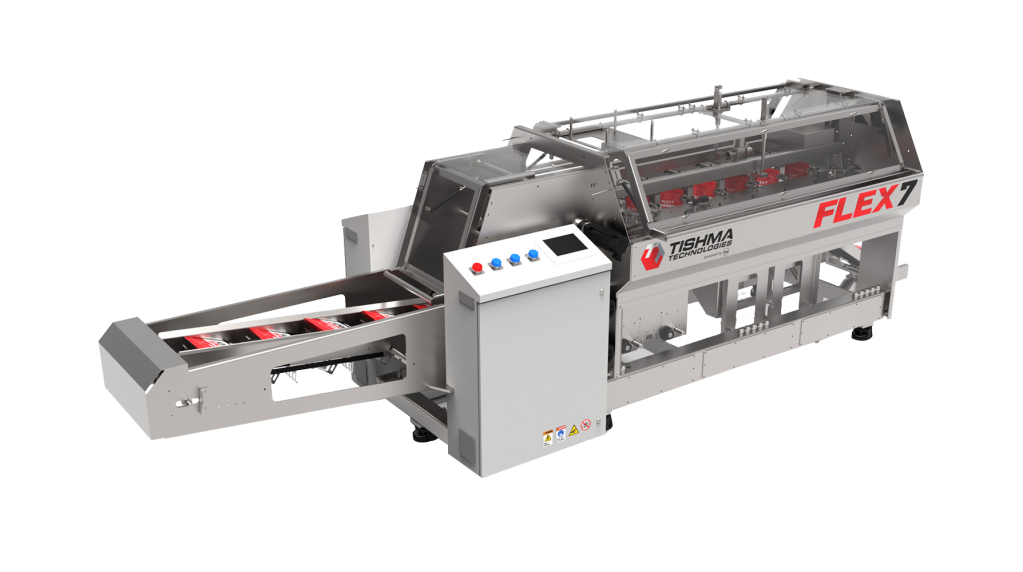 ---
FLEX7 POUCH FILL & SEAL MACHINE
The FLEX7 Pre-made pouch fill & seal machine can pack almost anything into a stand-up doypack pouch. This automatic pouch packaging machine can handle a wide range of pre-made flexible bag sizes, and it is available with all standard in-feeds and filling systems.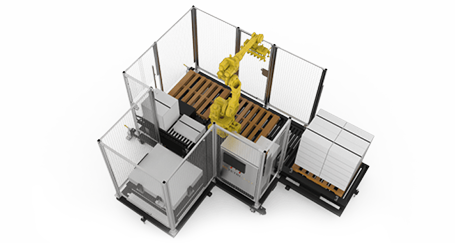 ---
ROBOTIC, GANTRY, AND COLLABORATIVE PALLETIZERS
Designed as a self-contained unit that can be quickly transported and integrated into a new or existing packing line, our TETRISTACK Palletizers will be up and running with minimal effort.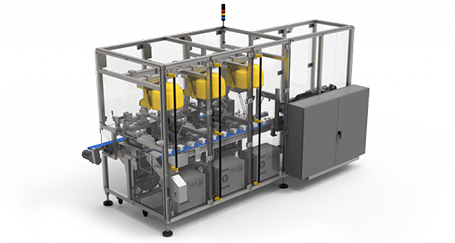 ---
ROBOTIC INTEGRATION
Robotic interfacing has become a standard solution with our modular design approach to automation applications. Both our vertical and horizontal cartoners can interface with single or multiple robotic cells to accommodate very challenging pack patterns or speed requirements.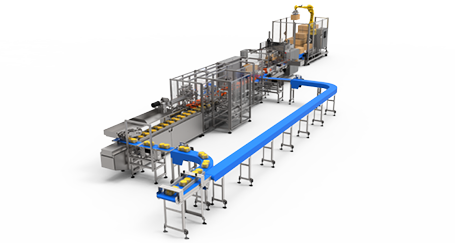 ---
END-OF-LINE SOLUTIONS
With the Nortech Packaging acquisition, integrated systems are becoming our standard. Our cartoners, case packers, and robotic palletizers will allow our customers single-source supply for complete end-of-line packaging requirements. This way, all your packaging needs are being catered to by one reliable partner who will ensure that all your equipment is compatible.