FIFTH PANEL CARTON PACKING
Tishma Technology Horizontal and Vertical Cartoning machines can handle any fifth-panel cartons, regardless of shape, size and closing (straight tuck, reverse tuck or hot melt glue).
These boxes have an extended panel on top that can feature a punch hole allowing it to be hanged on pegs and shelves, and they are popularly used as POP or point of purchase displays. The extra panel provides additional space for the selling message.
Fifth Panel Carton is a standard style for retail packaging, often used for pharmaceuticals, cosmetics, and medical packages.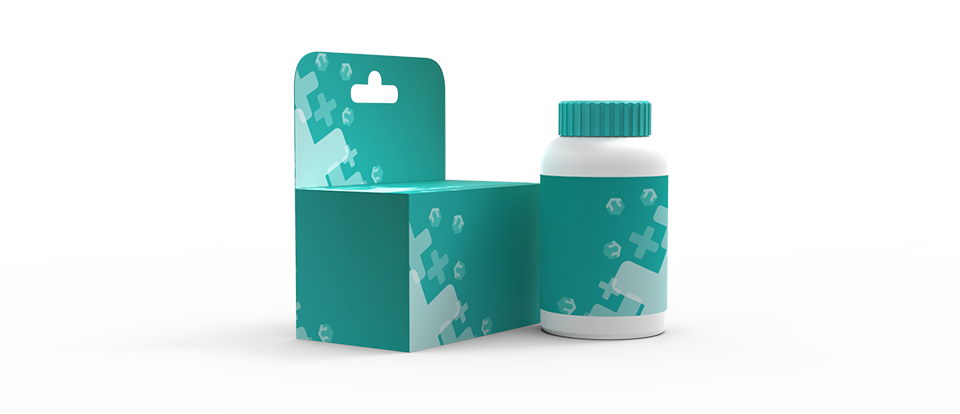 HORIZONTAL CARTONING PROCESS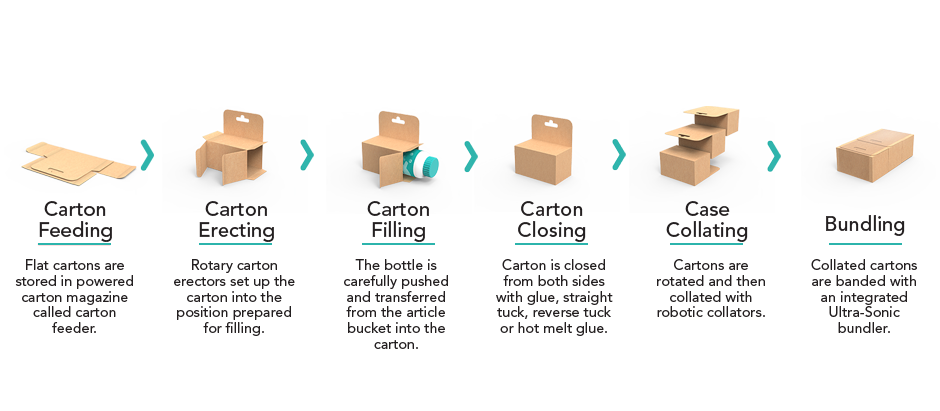 TISHMA TECHNOLOGIES CARTONERS
Fifth Panel Cartons can be top-loaded or side-loaded, and Tishma Technology Horizontal and Vertical cartoners are the perfect pieces of packaging equipment for the job. They are suitable for secondary packaging of pharmaceutical bottles, tablet or pill blisters, squeezable tubes, or any pharmaceutical product.
Available with integrated servo-controlled or robotic collating devices and heat seal or ultrasonic bundlers, Tishma Technology Cartoning Machinery is designed and built to handle any packaging challenge and respond to your unique packaging needs.

Available with integrated servo-controlled collating devices.

Available with integrated robotic collating devices.

Available with integrated banding station

Bundling pattern flexibility according to your needs.
FIFTH PANEL CARTON PACKAGING MACHINERY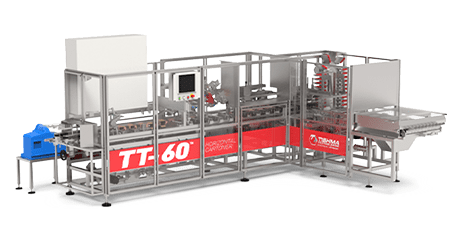 ---
The TT-60 can reach speeds up to 100 CPM (cartons per minute) and it is great for multi-packing applications. It can collate products, and load them into a carton, or a display pack. Applications include pouches, blister packs, carded items, and numerous others.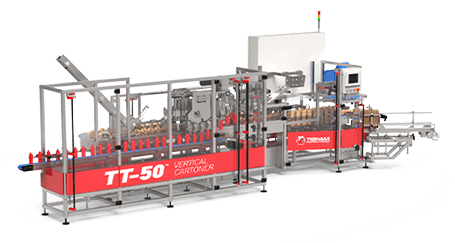 ---
The TT-50 is a vertical cartoner for hand load applications, available with automatic bottle loading and count weigh scale interface. The TT-50 is compact, portable, easy to use and changeover, and it reaches speeds up to 140 CPM.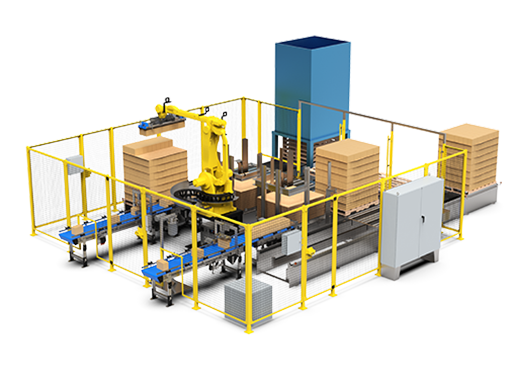 ---
Whether you are in a search for robotic, gantry, or collaborative palletizer, Tishma Technologies has the solution for you.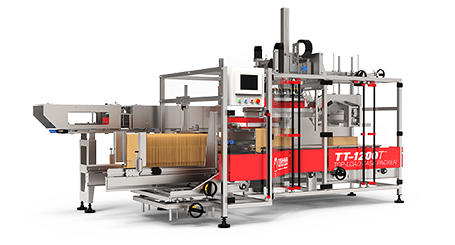 ---
Horizontal Cartoners can be integrated with our TT-1200 top-load robotic case packer that features flexible speeds, multiple pack orientations; with a low case loading height and can reach speeds up to 20 cases per minute.

SAFETY AND QUALITY PROCEDURES
In order to be considered client-ready, every machine has to go through a set of checklist-based tests. Transparent testing documentation and clear testing criteria ensure machine compliance with all necessary requirements. No machine "leaves" Tishma Technologies without passing all the tests.