INTEGRATED PACKAGING SYSTEMS
Tishma Technologies Cartoners and Pouch Machines provide the best primary or secondary packaging for your product. Our tray packers will pack pouches, blisters, or cartons with your product on a tray, providing you with a shelf-ready packaging solution that your distributors and your consumers will appreciate. Boxes, pouches, or trays with your product need to be further packed for easier shipping and stacking. That is where our case packers are taking the scene. Once loaded in a case, your products can be palletized with the help of our robotic, gantry, or collaborative palletizers. Utilize the full potential of Tishma Technologies, and invest in an integrated system that provides you with the best, most economical, and highly efficient packaging solutions.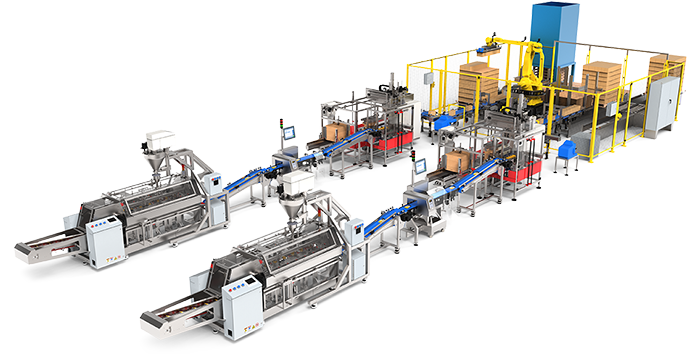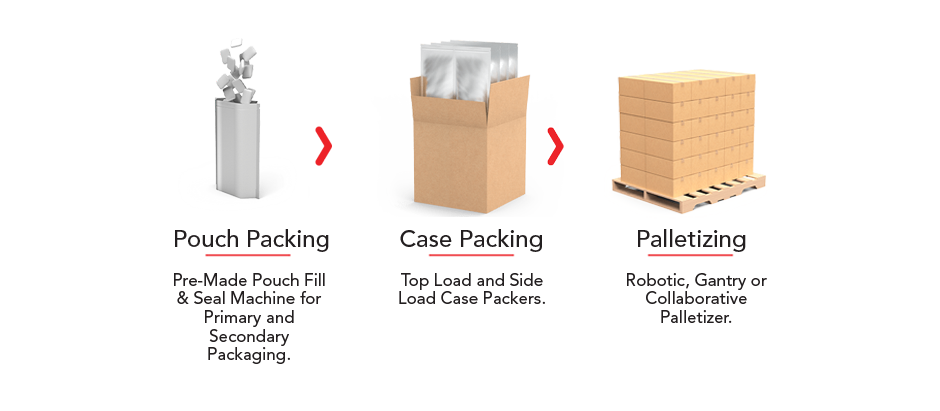 SINGLE SOURCE SUPPLY
Integrated packaging systems allow manufacturers to fully automate the entire packaging process, from primary packaging of their goods to shelf-ready packaging and shipping packaging.
In other words, integrated systems provide complete packaging automation: from raw product to a pallet ready for shipping.
An integrated packaging system usually consists of several packaging machines and modules connected to one packaging line in charge of all packaging processes: cartoning, code printing, tray packing, case packing, labeling, and palletizing.
With Tishma Technologies, all your packaging needs will be catered to by one reliable partner to ensure that all your equipment is compatible. The journey of a product through a supply chain can be complicated, and Tishma Technologies is with you every step of the way.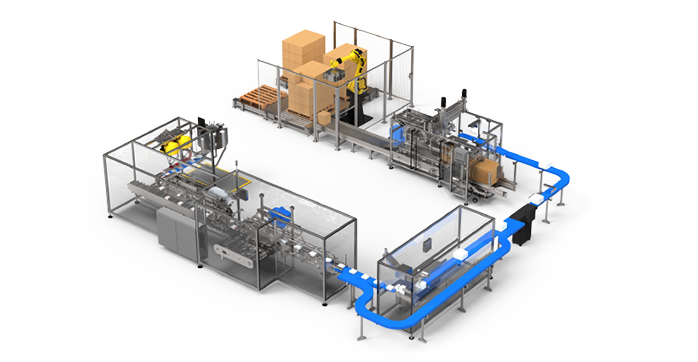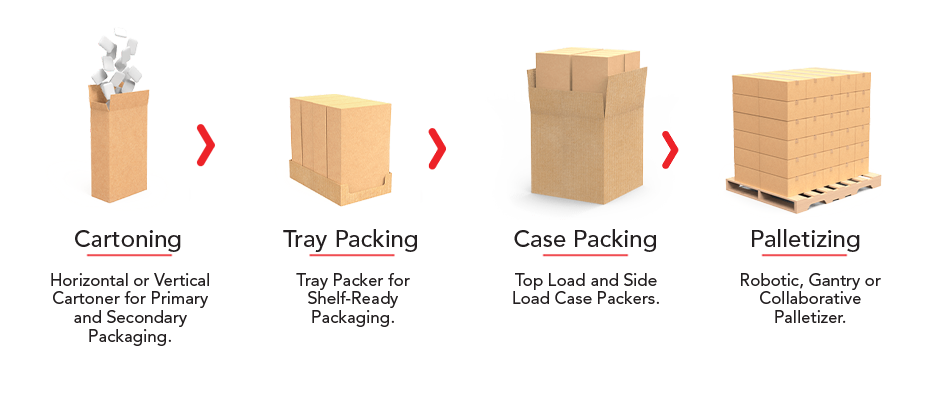 FLOUR PACKAGING LINE
SIMULATION
---
Our flour packaging line consists of two ROO-100 Pre-Made Pouch Fill & Seal Machines, two TT-1200 Top-Load Case Packers and one Tetristack Robotic Palletizer.
AMPOULE PACKAGING
LINE SIMULATION
---
Protecting fragile products from transport damages is one of the most important requirements in the pharma industry. Pharmaceutical ampoules fall into that category and require gentle handling.
FEATURED SOLUTIONS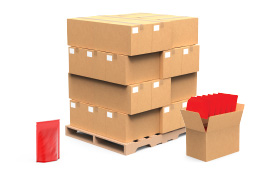 Flour Packaging Line

Do You Need Assistance With Your Tishma Packaging Machine?
CALL US!
Get in touch to learn more about how our end-of-line
packaging solutions can help meet your business goals.