FLEX7 PACKAGES ANY TYPE OF SINGLE PORTION PACKS INTO POUCHES
– PACK STICK-PACKS AND SACHETS IN A STAND-UP POUCH –

Pre-made pouch is a great secondary packaging for single-portion products. Stick-packs and sachets are suitable for multipack packaging, whether they contain pharmaceuticals, instant beverages, sugar, salt, spices, or condiments. Pouches are widely used as secondary packaging for stick-packs of instant coffee, juice powder, or honey. Single portions of vitamin / protein powder or cosmetic products are often multi-packed in a pouch. Now you can pack any kind of single portioned product in a pouch with a single machine. Meet Flex7, a pre-made pouch fill and seal machine designed for primary and secondary packaging!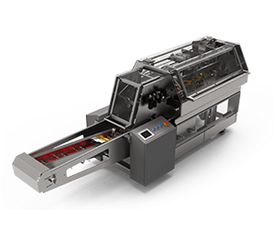 COMMON APPLICATIONS
---
Instant Coffee Stick-Packs
Sugar Stick-Packs
Salt Stick-Packs
Honey Stick-Packs
Face Mask Sachets
Hair Conditioner Sachets
Protein Powder Stick-Packs
Vitamin Powder Stick-Packs
Pharmaceuticals Stick-Packs
Nutraceuticals Stick-Packs
Pet Food Sachets
Pepper Stick-Packs
Spices Sachets
Condiments Sachets
Vinegar Sachets
Dye Powder Sachets

PRE-MADE POUCH PACKAGING VIDEOS

WIDE RANGE OF POUCH TYPES AND SIZES

---
30-SECOND PUSH-BUTTON CHANGEOVERS
Flex7 can handle a variety of pouch types within its pouch size range. You can change over between pouch sizes in a matter of seconds with one push of a button! With Flex7 you can choose the best premade pouch type for your stick-packs and sachets, regardless of material finish. Stand-up pouch, sealed pouch, windowed pouch or zipper pouch – the choice is yours and Flex7 will do everything else.
Make your product stand out on a shelf with a stand-up pouch
Utilize sealed pouch for lower net weight packaging format
Let your consumer see the actual product with a windowed pouch
Use a zipper/resealable pouch to keep the candy or snack fresh until the next use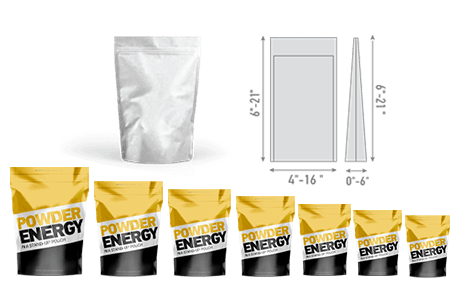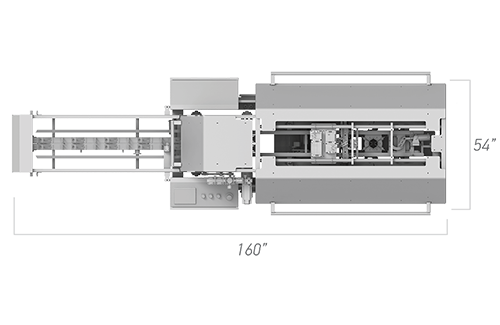 TISHMA TECHNOLOGIES
---
ROBOTIC AND AUTOMATED PACKAGING EXPERTS
Get the best solution from a reliable packaging machine manufacturer. Tishma Technologies is devoted to developing long-lasting, compact, automatic packaging systems with competitive prices.