FLEX7 PACKAGES ALL TYPES OF POWDER PRODUCTS
INTO POUCHES
– AVAILABLE WITH INFEEDS FOR FREE FLOWING AND NON-FREE-FLOWING POWDERS –

Pre-made pouch is a great packaging for ground coffee, flour, spices, salt or instant drink mixes. Pouch protects products like baby-food powder, tea powder, milk or protein powder from moisture and helps them to maintain their properties. It is also widely used for non-food powders like enzymes, detergent powder or chemical additives. However, powder packing solutions may vary, depending on the type of powder, its bulk density and flowability. Now you can pack any type of powder in a pouch with a single machine. Meet Flex7, an automatic premade pouch filling and sealing machine, compatible with all standard filling equipment for powder products!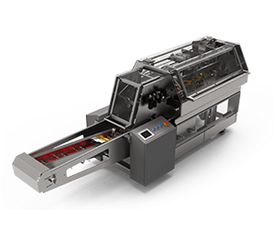 COMMON APPLICATIONS
---
Nutrition & Protein Powder
Flour & baking mixes
Powdered Drinks
Instant Coffee
Matcha & Tea Powder
Soup Base
Oatmeal Powder
Spices
Insecticide Powder
Baby Powder
Baby/Infant Formula
Baking Soda
Hemp Powder
Powdered Milk
Dye Powder
Makeup Powder
Cocoa Powder
Cornstarch Powder

PRE-MADE POUCH PACKAGING VIDEO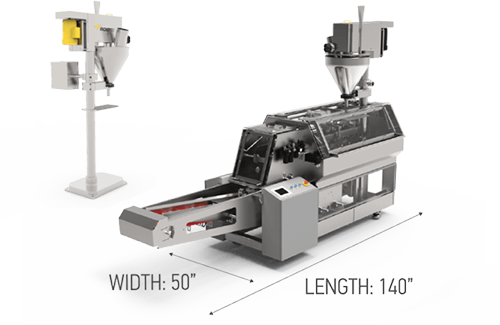 INFEED OPTIONS

---
FILLING WITH AUGER FILLER
Recommended for non-free-flowing powder products and products that generate dust like coffee, flour and other similar powders. For free-flowing powders, free-flow auger product filler is also an option
WIDE RANGE OF POUCH TYPES AND SIZES

---
30-SECOND PUSH-BUTTON CHANGEOVERS
Flex7 can handle a variety of pouch types within its pouch size range. You can change over between pouch sizes in a matter of seconds with one push of a button! With Flex7 you can choose the best premade pouch type for your stick-packs and sachets, regardless of material finish. Stand-up pouch, sealed pouch, windowed pouch or zipper pouch – the choice is yours and Flex7 will do everything else.
Make your product stand out on a shelf with a stand-up pouch
Utilize sealed pouch for lower net weight packaging format
Let your consumer see the actual product with a windowed pouch
Use a zipper/resealable pouch to keep the candy or snack fresh until the next use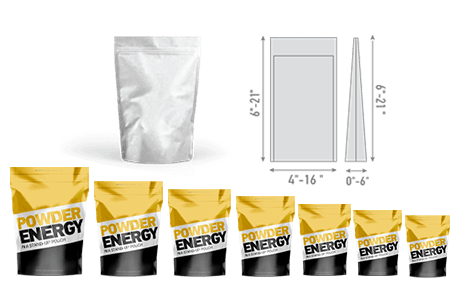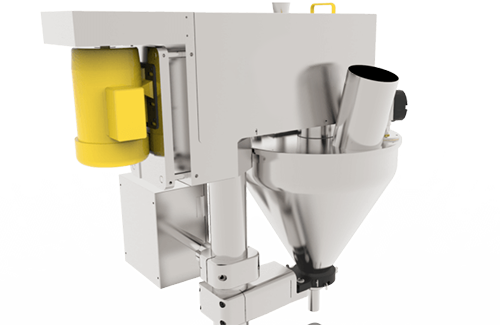 TISHMA TECHNOLOGIES

---
ROBOTIC AND AUTOMATED PACKAGING EXPERTS
Get the best solution, from the reliable packaging machine manufacturer. Tishma Technologies is devoted to development of long lasting, compact, automatic packaging systems with competitive prices.