PRE-MADE POUCH FILL & SEAL MACHINE
FOR HOME CARE PRODUCTS
The Flex7 is an automatic pre-made pouch filling and sealing machine, compatible with all standard filling equipment for dry products. Pre-made pouches are manually loaded into the pouch magazine. The pouch transfer system picks up individual pouches and transfers them to the pouch carrier system where the pouch is secured by a pair of holding grippers. Pouches are forwarded to the pre-opening station where suction cups pre-open the pouch. The pouch moves to opening station where an air blast fully opens the pouch, and an open pouch is forwarded to the filling station. Auger filler measures the right amount of product which is then funneled into the pouch. Filled pouches advance to the sealing station where sealing bars will complete the seal on the top of the pouch and pouches are automatically discharged.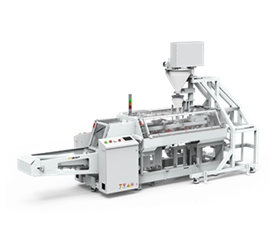 COMMON APPLICATIONS
---
Laundry Detergent
Desiccant Powder
Desiccant Granules
Desiccant Beads
Carpet Cleaning Beads
Anti-Odor Powder
Anti-Moisture Powder
Chemical Powder
Laundry Powder
Dehumidifier Beads
Moisture Absorber Beads
Silica Gel

PRE-MADE POUCH PACKAGING VIDEO


ANTI-CORROSION COATING
---
Some desiccant and anti-moisture products contain substances that can be corrosive to the equipment, like calcium chloride and other types of salt. This is why we use epoxy coatings for these kinds of applications. Epoxy coatings are extremely resistant to corrosion and harsh chemicals, hence they are amazing metal protectors. This Flex7 model features white epoxy resin powder coating on all machine surfaces that are not under a wear factor.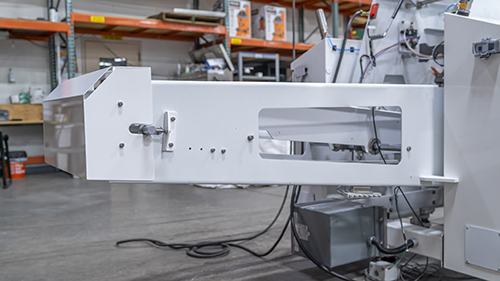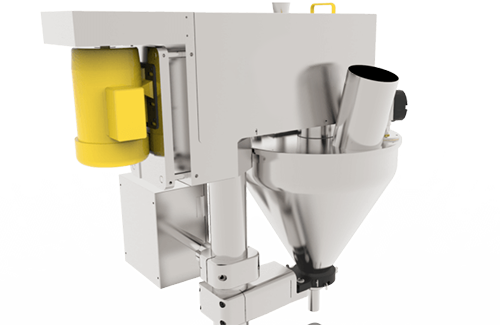 ANTI-CORROSION COATING
---
FILLING WITH AUGER FILLER
Recommended for non-free-flowing powder products and products that generate dust like coffee, flour, and other similar powders. For free-flowing powders, a free-flow auger product filler is also an option.
WIDE RANGE OF POUCH TYPES AND SIZES

---
30-SECOND PUSH-BUTTON CHANGEOVERS
Flex7 can handle a variety of pouch types within its pouch size range. You can change over between pouch sizes in a matter of seconds with one push of a button! With Flex7 you can choose the best premade pouch type for your stick-packs and sachets, regardless of material finish. Stand-up pouch, sealed pouch, windowed pouch or zipper pouch – the choice is yours and Flex7 will do everything else.
Make your product stand out on a shelf with a stand-up pouch
Utilize sealed pouch for lower net weight packaging format
Let your consumer see the actual product with a windowed pouch
Use a zipper/resealable pouch to keep the candy or snack fresh until the next use